A stylish enclosure that combines the straight lines of its sides with the elegance of its curved roof.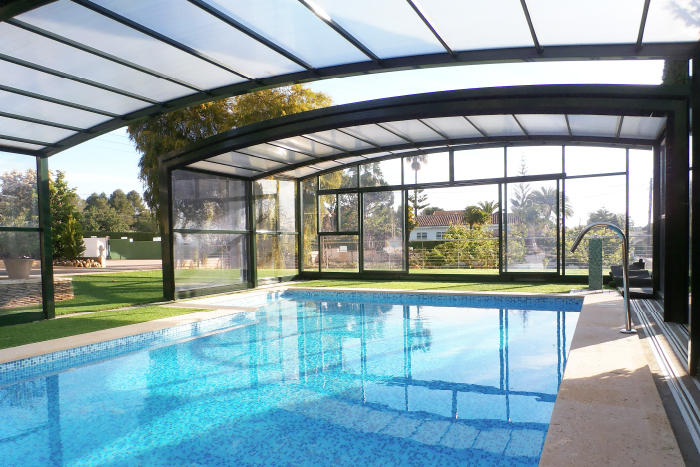 High telescopic enclosure, characterised by the combination of its straight sides and an elegant curved roof.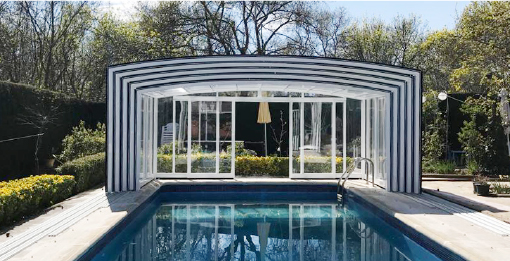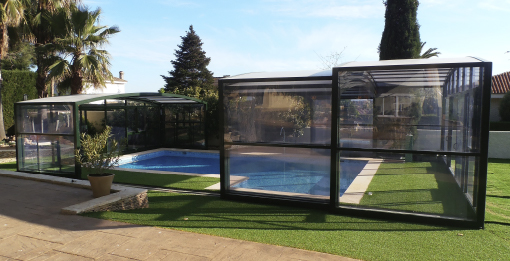 The Corfu model is the ideal enclosure for all those who want to enjoy their pool all year round.
The floor rail option, as with all high enclosures, makes it as easy as possible to move the modules around and allows for intermediate and two-way openings, while providing greater stability and support.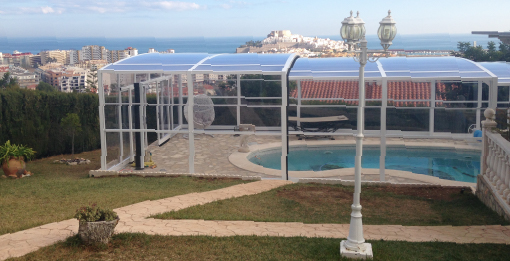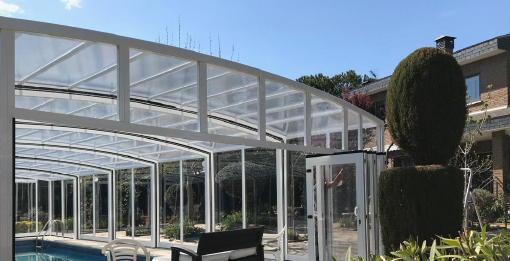 When the modules are folded into one another, the roof is configured as a practical covered porch.
The Corfu model can be manufactured to any height required by the customer. It is also available as a lean to version.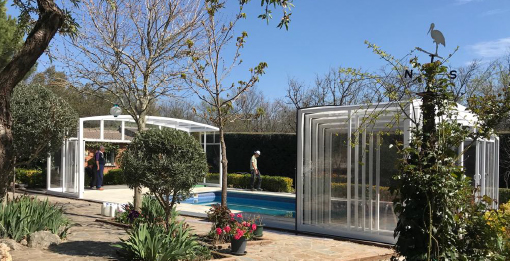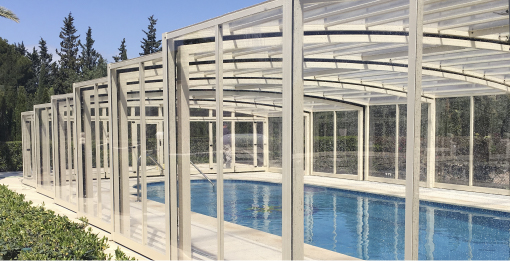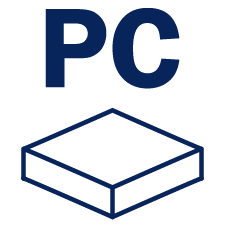 CLEAR POLYCARBONATE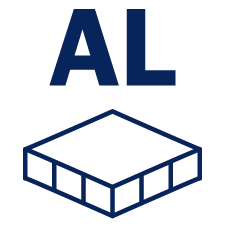 ALVEOLAR POLYCARBONATE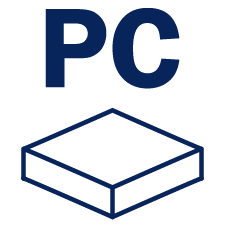 CLEAR POLYCARBONATE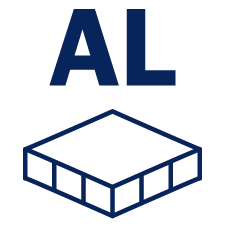 ALVEOLAR POLYCARBONATE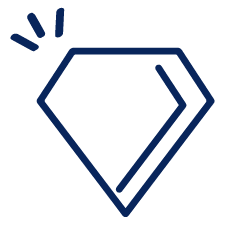 GLASS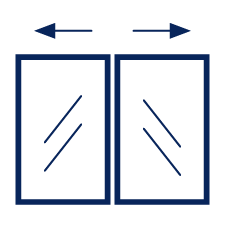 DOUBLE SLIDING DOOR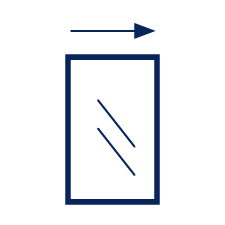 SLIDING DOOR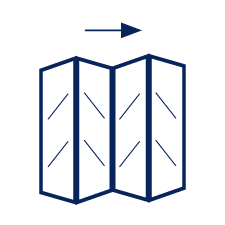 ACCORDION DOOR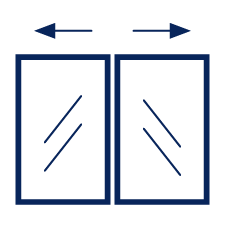 DOUBLE SLIDING DOOR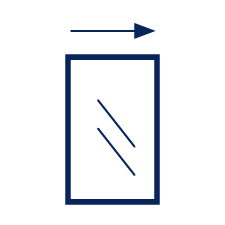 SLIDING DOOR
SLIDING SYSTEM OF THE TELESCOPIC ENCLOSURE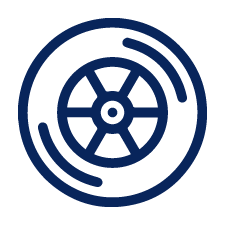 ROLLERS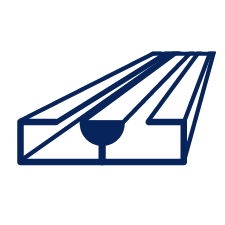 RAILS
TELESCOPIC ENCLOSURE OPENING SYSTEM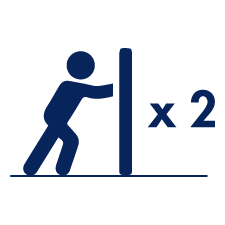 MANUAL TWO PERSONS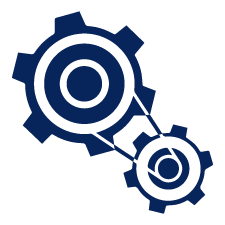 MOTOR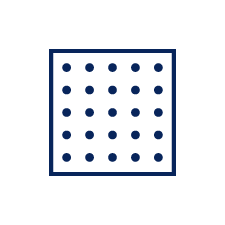 VENTILATION GRID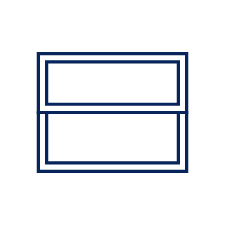 LATERAL HATCH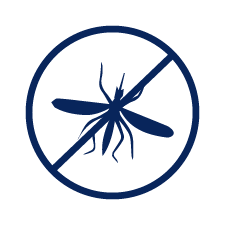 MOSQUITO NET
Abrisol makes it easy for you to choose and buy the right enclosure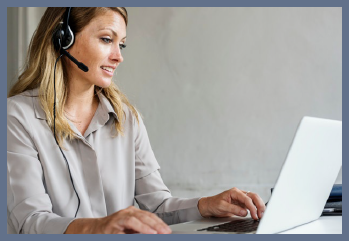 WE CALL YOU
Let us know what time you are available and we will call you back!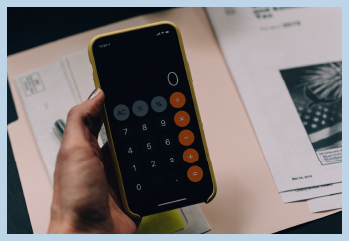 ASK FOR A QUOTE
A short questionnaire will provide you with a rough estimate..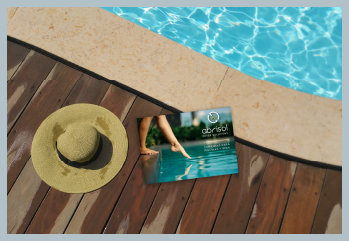 ONLINE CATALOG
Download our online catalogue. You can discover all the Abrisol enclosures.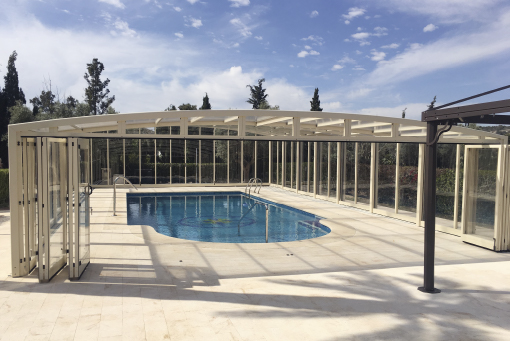 Customised design adapted to the dimensions of your pool.
Choose the colour and the type of finish.
Configure your enclosure according to your needs.
Don't forget to visit our financing page.
You may be interested in another type of enclosure