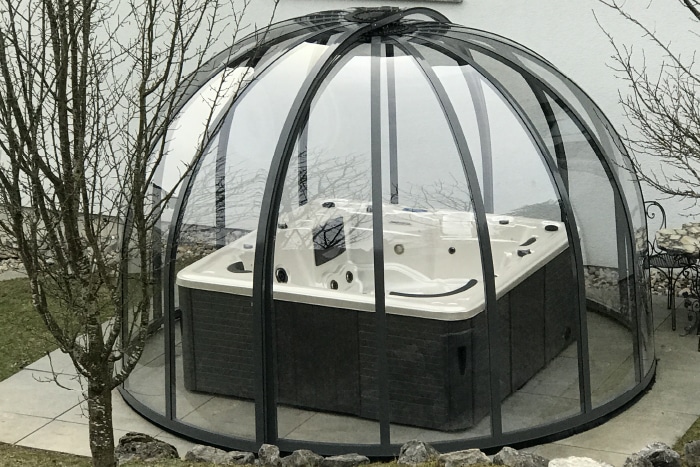 Sfera is a sphere-shaped spa enclosure with a telescopic structure to enjoy your spa all year round.
Perfect structure and design, the result of the creative work of Abrisol's technical team.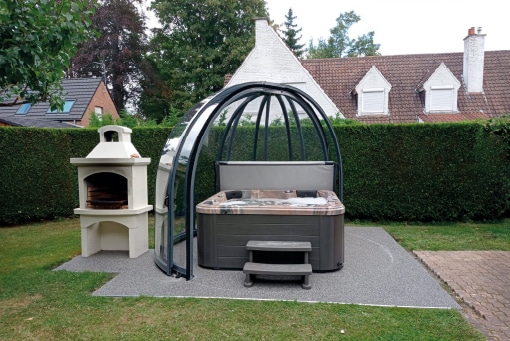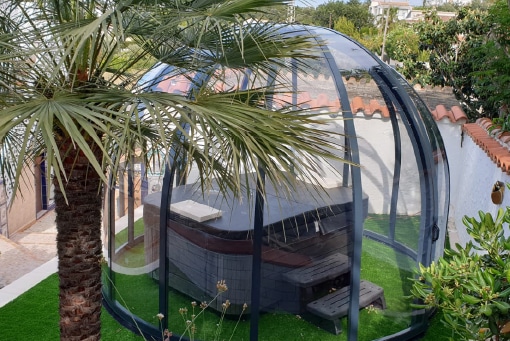 Clear polycarbonate panels with anti-UV treatment on both sides to enjoy a totally panoramic view.
Installation without floor rails. Wide range of colours for the structure.
PROTECTION AGAINST EXTERNAL DAMAGE
SPA AVAILABLE ALL YEAR ROUND




At Abrisol, our advisors are at your disposal to understand your needs and help you define your project.
The safety and efficiency of our enclosures are based on the fact that we use the best materials for the manufacture of your project while respecting the market standards.
– Aluminium structure with thermo-lacquering to "qualicoat" standard allowing a very solid structure with a reduced weight.
– Telescopic structure to enjoy your spa all year round without removing your cover.
– Unbreakable 4mm clear polycarbonate panels with double-sided UV filter for a panoramic view.
– Key Lock system for maximum security.
– For greater privacy, we offer smoked or translucent polycarbonate panels (optional).
– A curtain system can be added, to protect from the sun and create a more welcoming atmosphere(optional).
– Two diameters are available to cover all types of spas.
– Installation without floor rails, faster and without construction work.
– Large choice of colours available.
Abrisol makes it easy for you to choose and buy the right enclosure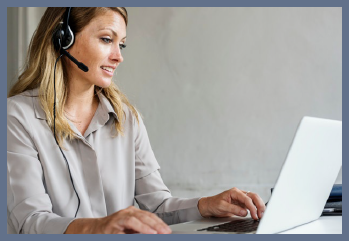 WE CALL YOU
Let us know what time you are available and we will call you back!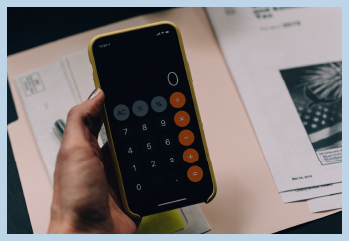 ASK FOR A QUOTE
A short questionnaire will provide you with a rough estimate.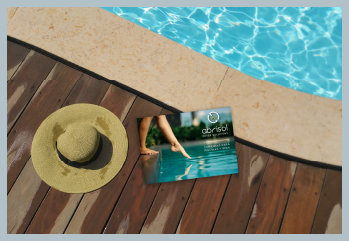 ONLINE CATALOG
Download our online catalogue. You can discover all the Abrisol enclosures.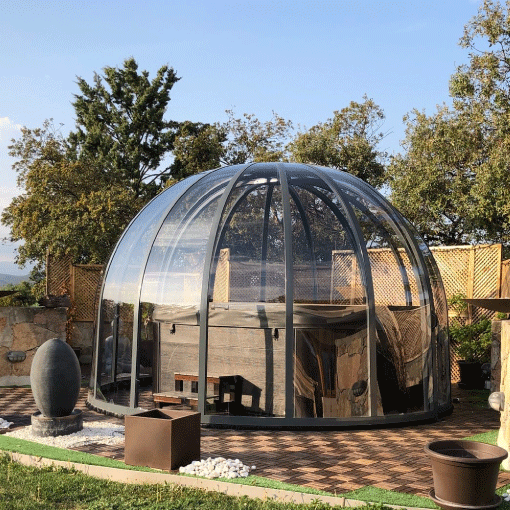 Innovation and perfection
Customised design adapted to the dimensions of your pool..
Choose the colour and the type of finish..
Configure your enclosure according to your needs.
Don't forget to visit our financing page.
You may be interested in another type of enclosure