FREQUENTLY ASKED QUESTIONS
Below you will find a list of the most frequently asked questions, sorted by theme.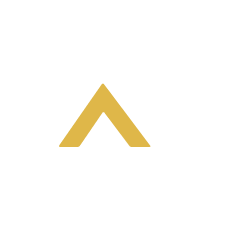 How are Abrisol products classified?
Abrisol classifies its models according to 2 characteristics: the height and the opening system.
A HEIGHT CLASSIFICATION
– High enclosures: High enclosures have a maximum height of 3 m. (normal or attached).
– Mid-high (up to 1.80 m. high in the largest module)
– Low (between 0.30 and 1.8 m.)
– Flat (less than 0.30 m.)
A RANKING BY OPENING SYSTEM
– Telescopic pool enclosure: This is a pool enclosure made up of modules that can be retracted in the summer (uncovered) or extended in the winter (covered).
The modules slide on the floor by means of rollers or rails, depending on the model and the customer's needs.
– Fixed enclosures: these are enclosures that remain fixed throughout the year.
Thanks to the greenhouse effect, you can increase the temperature of the water naturally or, if you wish, by means of heating systems.
– Removable enclosure: modules that can be removed from their original position by stacking them on the side of the garden or with hinged hatches.
What is a lean-to enclosure?
This is the perfect solution for pools located next to a wall. If it's a wall in the house, you can even have direct access to the inside of the pool, converting the pool area into another warm and habitable room in the house.

What materials are used to make the enclosures?
The base of an enclosure consists of an aluminium frame and cladding panels..
Other elements such as doors, ventilation systems and opening systems (telescopic shelters) are selected according to the customer 's needs in the configuration options.
STRUCTURE
All shelters are made of extruded aluminium at 500ºC.
Extrusion is carried out in accordance with EN 755-9 and EN 1202, with ISO 9001 certification.
Heat treatment T5 and T6 according to EN 755-2.
Abrisol has all the lacquered colours on the RAL card.
COATING
Depending on the enclosure model, it can be configured with three types of cladding for each of its parts: roof, front, back and sides.
– Clear polycarbonate.
– Alveolar Polycarbonate.
What are the configuration options?
At Abrisol, you will be able to fully configure each of the enclosure models we offer. (You can get more information on the Customisation)
Structure colour.
Abrisol has all the lacquered colours on the RAL card.
Structure finishing.
We customise the finish in gloss, matt, wood and textured (rough finish).
Coating material
You can choose the coating (transparent polycarbonate, alveolar polycarbonate or glass) for each part of your enclosure: front, back, sides and roof..
Type of access to the pool..
You can choose between a double sliding door, a single sliding door or an accordion door.
Side access.
You can choose between a double sliding door, a single sliding door or a lift-up door.
Sliding system.
For telescopic shelters, we offer the possibility to move the modules with rollers or by installing rails (on one or both sides).
Opening system.
For telescopic enclosures, we offer the possibility to install a motorised system to open the enclosure automatically.
We also indicate whether the enclosure requires one or two people to open or close it.
Ventilation system.
We offer several systems to ensure that you can ventilate the pool area properly: ventilation grid, side hatch or hinged front.

How to get a quote for your enclosure
How can I get a personalised quote?
By contacting Abrisol in the way that is most convenient for you:
– Have Abrisol call you by phone. In this case, you will need to provide us with your name and phone number by accessing the WE CALL YOU BACK page.
– By clicking on the REQUEST A QUOTE button, you can fill in a short form and receive an approximate quote within 24 hours.
– By calling 965 670 909 if you are calling from Spain or 647 612 893 if you are calling from France.
– Send an e-mail to info@abrisol.net

Can I use financing to buy a pool enclosure?
Abrisol will work out a financing plan that suits you, practical and flexible, so that you can enjoy your pool enclosure as soon as possible..
For a personalised service, please contact us:
depfinancia@abrisol.net
What warranty does Abrisol offer me?
Our enclosures comply with the most demanding standards in Europe in terms of structural strength and safety.
•Thermo-lacquered aluminium: 10-year degressive warranty.
• Qualicoat quality lacquering.
•Sheets: 10-year degressive warranty.
• Materials related to the functioning of the enclosure: Neoprene seals, brushes, rollers, handles, latches, screws: Two year warranty.
• Our shelters comply with the safety requirements of the French standard NF P90-309.